"Gideon"
the start of it all.....
Gideon Golden Warrior CD,TDI,CGC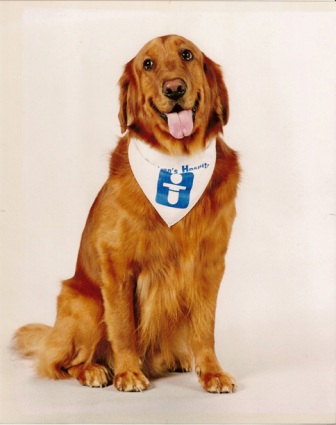 Gideon in his "work clothes"
Like many golden retriever breeders, we started out wanting one dog as a family pet so we got Gideon. Gideon was named for the biblical character who selected his warriors from those who lapped their water from the river like dogs. Following their victory, the warriors collected the gold from the village and made Gideon a coat of Gold.
Gideon earned his Companion Dog title and his Therapy Dog International and went on to do therapy work at Akron Children's Hospital.
Gideon introduced us to the world of goldens and the joy that they bring. From there began the growth of Gideon Golden Retrievers and the entry into the versatile world of competition with Golden Retrievers.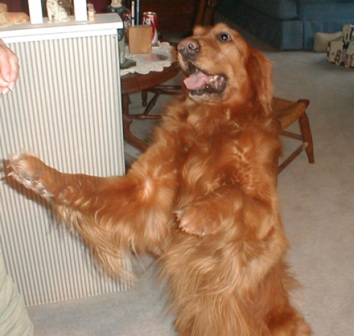 Gideon sitting pretty