Hytree's Do U Believe'N Love?
"Jamie"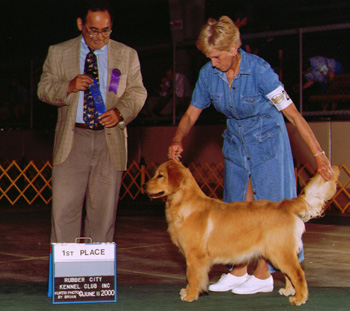 Jamie as a puppy in the 6-9 months class
Jamie came from Hytree Goldens in Garretsville, Ohio. She is a lot of dog in a small package. While petite in size, she is big in. personality and always gave her all in the show ring.
While earning points in the breed ring, Jamie also partnered up with her best pal and co-owner, who is also granddaughter, Kacey. Together, they became a winning juniors team because above all else, Jamie loves being with children.
Jamie was bred a few times. Her litters produced a Best In Specialty Sweepstakes winner, puppies taking Specialty Major Reserves from the puppy classes and two champions.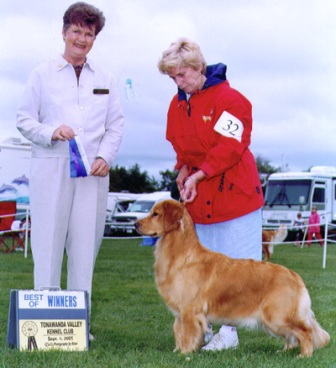 Jamie earning points toward her CH in 2001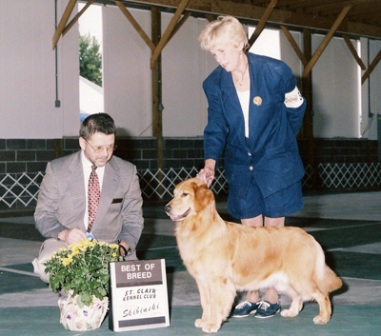 Jamie being awarded a Best Of Breed from the classes!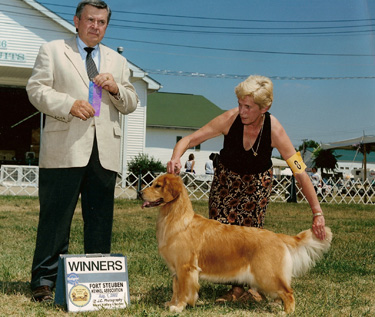 Jamie retired from the Breed Ring with a total of 12 points and one major to her credit with many more major reserves.