Gideon's Sweetie Pie Blues RN
"Gabby"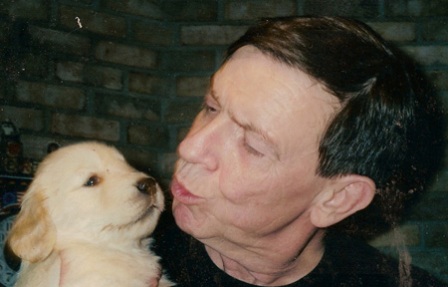 Gabby and her "daddy" Joe
Gabby left us to be with Joe on Sept. 12, 2010.
Gabby and Dylan are litter mates and they both show the same loving nature and always demonstrate the true Golden personality. Gabby is currently involved in training for performance events.
In the family, Gabby exhibits the highest level of problem solving abilities along with her athletic nature, make her a prime candidate for obedience and agility.
Gabby also shares Dylan's clown nature. If she doesn't think you are paying enough attention to you, she will just jump up onto your lap!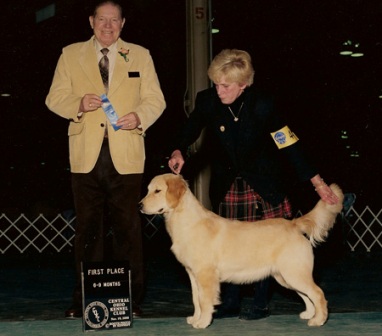 Gabby winning 1st place in a puppy class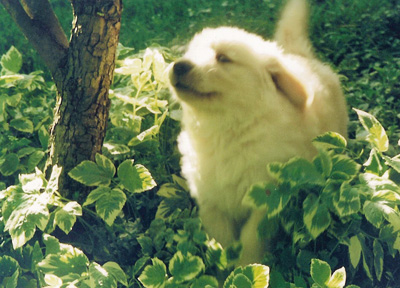 playing in the ivy as a baby