CH. Gideon's Mikey's Special Lady BOSS
"Jenny"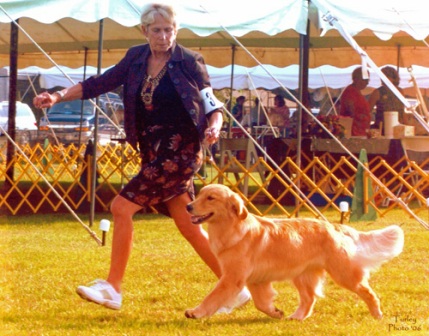 Jenny strutting her stuff
Jenny is one of Gideon's newer kids on the block. Her father is Mikey and her mom is Jamie, so she is a very special girl to us. Jenny is really a great combination of her parents and is just sweetness personified. She loves to just sit next to you and be petted. She also takes after her father in the fact that she has beautiful sidegait and a good topline on the go.
Jenny finished her championship with 2 specialty wins!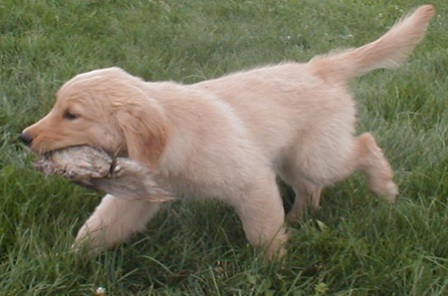 Jenny playing field dog at 3 months old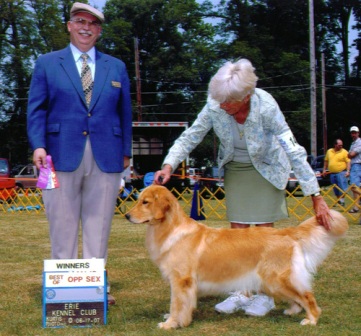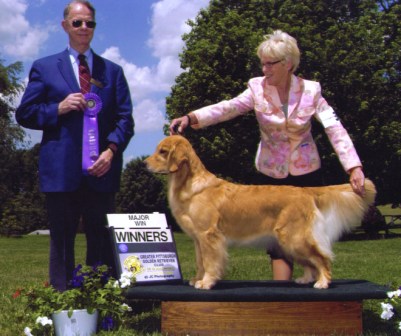 Jenny winning a specialty major from the BBE class in June of 2008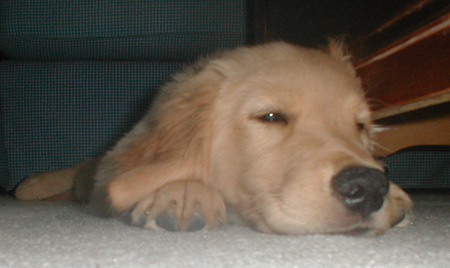 Phew! Now I'm tired..........