Hytree's Big Storm Brewin' OA, OAP, OAJP
"Stormy"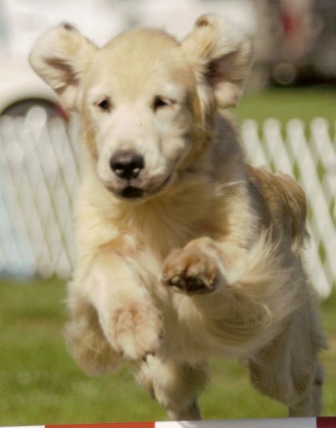 Stormy doing agility at the 2003 National
After a two year search, we finally found Stormy who was to become our foundation bitch. Our primary concern in searching for this girl was not only health, substance and structure but also that soft, loving expression that is a golden retriever.
Prior to being bred, Stormy successfully competed in the breed ring. She earned a total of 10 points and one major toward her AKC championship. Along the way, she was also awarded a Best Of Breed from the classes over Specials and also was awarded a Group 3 when she was 18 months old!
Stormy continued to excel as she has matured and aged. She earned her fifth agility title at the age of 9 years old and she also still liked to strut her stuff in the Veterans classes at golden retriever specialties.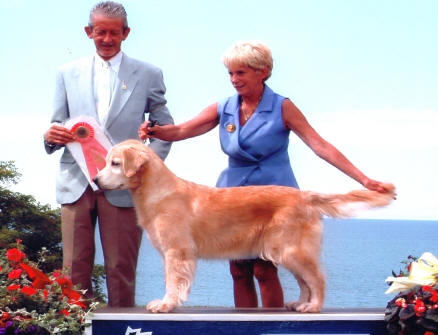 Stormy as a veteran at age 9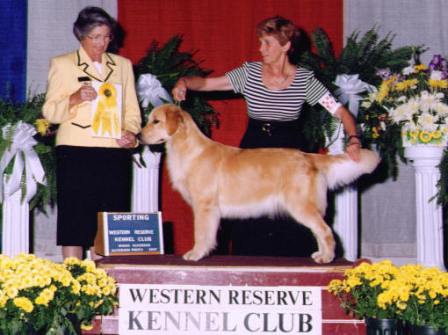 Stormy winning a Group Placement at 18 months old!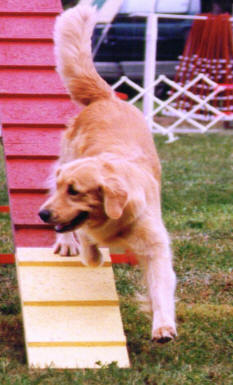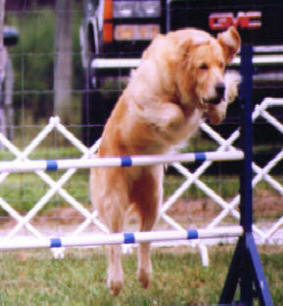 Stormy having fun doing some agility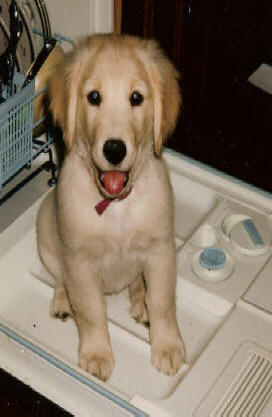 Sadly we lost Stormy in 2009 at 13 years old.....