Ch. McBear's Hytree Do U Mind?
"Mikey"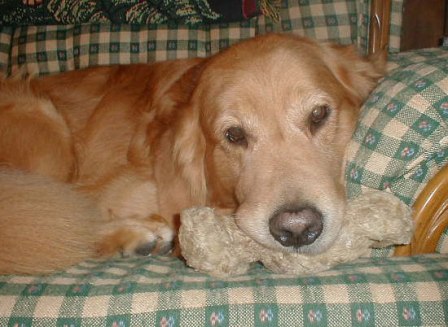 Mikey relaxing on the couch at age 9
Mikey was the love of my life and a true Velcro dog. He loved all people and other dogs and exhibited that wonderful temperament daily. If Mikey thought he was being ignored, he would always give you a big "WOOF" to make sure that he got all the attention that he wanted and deserved.
Always owner-handled, Mikey entered the breed ring with exuberance and was awarded a 5 point major reserve from the 9-12 puppy dog class. Mikey finished his AKC Championship quickly and easily. Along the way, he was awarded Best In Specialty Show, Best Veteran in Show and Best Veteran in Sweepstakes, and multiple group placements. Mikey loved showing and dog shows so much that one more than one occasion, he left me behind and showed himself-always running to the 1st place award, of course!
In his senior years, Mikey entered the Veterans ring with the same enthusiasm that he always had for showing. His never ending love for life and people helped Mikey charm everyone that he met.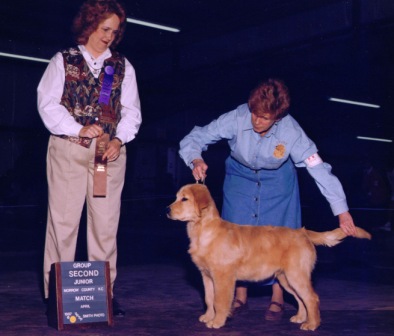 Mikey as a puppy at a match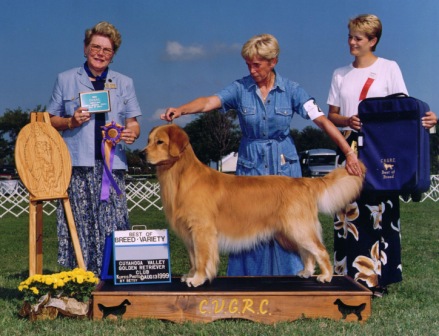 Mikey winning the Cuyahoga Specialty in 1999
Mikey picking up some points toward his Championship in 1998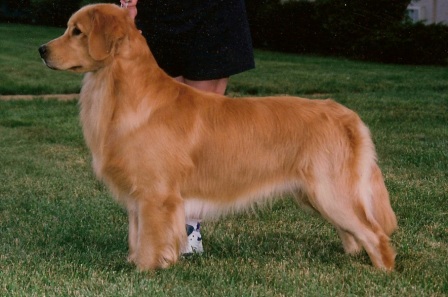 Mikey in August of 1998